God should be our number one priority.  ●  Matthew 22:37-38
As a family, discuss a few questions together after your child watches this week's episode.
Question #1: Do you know anyone who would say "living to worship God" is the most important thing in their life? If yes, what shows you they live for God? 
Question #2: Read Matthew 22:37-38. What do these verses teach about how much of your time God wants?
Question #3: How can you tell if something besides God is starting to become the most important thing in your life? Idea: If things are distracting you from God instead of reminding you to worship God, they're becoming more important than God to you.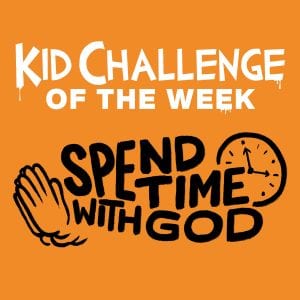 How we spend our time and the things we focus on say a lot about what we think is most important. We can't just say we love God, but then never spend time with Him. God should be our number one priority.
Your challenge this week is to show God He's important to you by spending time with Him each day. Maybe read a Bible verse when you first wake up, listen to worship music while you do homework, or find a Bible reading plan on the BibleApp. Whatever you choose, do something this week to live for God by spending more time with Him.
For more information about eKidz Online, visit our eKidz Online YouTube page. You can catch us during any of the Elevation Church live broadcasts, and those times can be found HERE.