What's a popular idea that clashes with what Jesus teaches?  ●  Ephesians 4:14-15 NLT
As a family, discuss a few questions together after your child watches this week's episode.
Question #1: What is a tangled teaching that might be popular, but isn't really true? Have you ever seen it tangle you up, or any of your friends?
Question #2: Read Ephesians 4:14-15 NLT. Why do some people try to trick others with lies that are so clever they sound like truth? What does this verse teach us to do so we won't be influenced by clever lies? 
Question #3: What is one of God's truths that you really need to remember this week?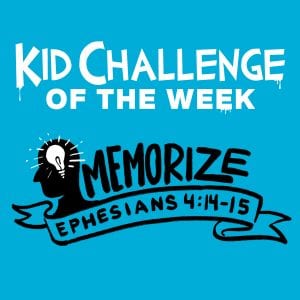 There are lots of stories, song lyrics, and advice from friends that sound a lot like truth. But when lies sound like truth or people try to trick us, Ephesians 4 tells us that when we know what God says, we won't be influenced by these lies.
Your challenge this week is to learn and memorize Ephesians 4:14-15. This verse helps us remember that everything we hear is not true, and recognizing the truth starts with knowing what the Bible says.
For more information about eKidz Online, visit our eKidz Online YouTube page. You can catch us during any of the Elevation Church live broadcasts, and those times can be found HERE.