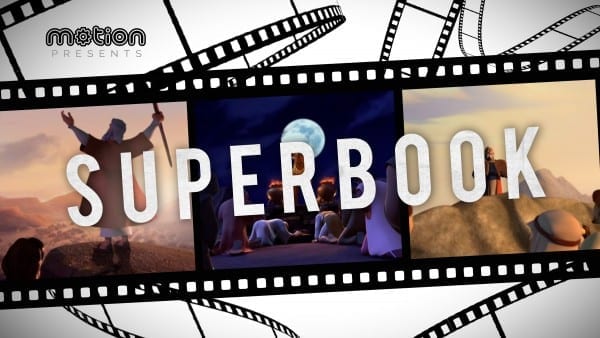 Series Memory Verse: The Ten Commandments, Exodus 20 (NIV)
Week Focus: Commandments 1-4
This week we began a three week series called Motion Presents: Superbook, where we're watching Chris, Joy, and Gizmo travel back in time and experience the Israelites receiving the commandments from God.
The Israelites had come out of slavery where they had everything dictated to them but now that they were free, they weren't sure how to live. God provided the commandments to protect the Israelites, guide them, and because He knew His way of living was the most rewarding for them.
Even if we know that in our minds, it can be challenging at times to maintain that perspective. Talk with your family about what rules you have in place and which ones are most challenging. Pray for the heart of David, who in Psalm 119 proclaims his love for God's laws. And begin memorizing the ten commandments with your child.
If you would like to learn more about Superbook and purchase them for your family, click HERE.