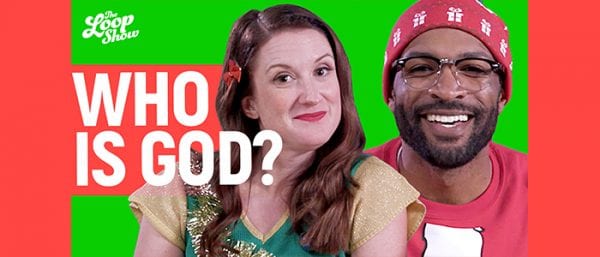 Merry Christmas eKidz families! We had a special time celebrating that God loves us so much, He sent His Son, Jesus, to earth to save us.
This month we've been celebrating the whole Christmas season by talking about who God is. As kids learn who God is, they trust His marvelous plan, love others without exception, and live for Jesus. This week, we tuned into the Loop Show and took a look at John 3:16, to learn that God loves us so much that He sent His Son, Jesus, to come near us.
Because we sin, or do wrong things, we deserve to be separated from God forever. We don't deserve to be noticed by the perfect God of the universe. Even though God sees how lost we are in our sin, He sent His own Son to find us. That's how much He loves us. When God sent Jesus to earth, it meant Jesus had to step out of the peace and comfort of heaven. He had to choose to endure the pain and struggles of life on earth instead. Knowing all of that, He came anyway. He came near because He loves us.
At bedtime this week, read John 3:16 and pray together. Pray your child will see the love and glory of God everywhere. Pray they will experience what it means to be fully loved, and that they will choose to love God back.
Faith Starter Kit
As you talk about the gospel message with your family, your child might have questions about what it means to accept Jesus as his or her Savior. The Faith Starter kit is a resource designed to help you navigate the questions your child has about following Jesus. You can find more information about the Faith Starter Kit 
HERE.