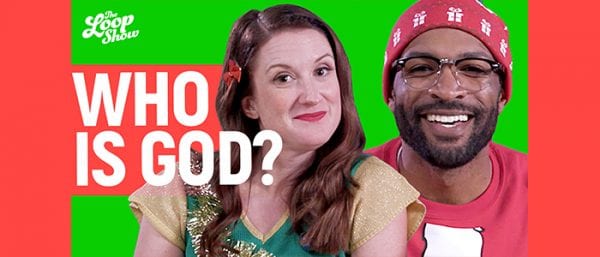 Let's celebrate the whole Christmas season by talking about who God is. As kids learn who God is, they trust His marvelous plan, love others without exception, and live for Jesus.
This week, we tuned into the Loop Show and took a look at John 3:16, to learn that God loves us, and we can trust Him no matter what.
God loves US more than anything else He created. In fact, He loves us so much that He came up with a drastic plan to make sure we could spend eternity with Him even though we don't deserve it.
Because we sin — we do wrong things — we deserve to die. But God sent His own Son to die in our place. That's how much He loves us. When we truly realize how much He loves us, we can trust Him with every little detail of our lives.
At bedtime this week, read John 3:16 and pray together. Pray your child will understand just how much God loves them. Pray that this Christmas season, they will experience what it means to adore God back!