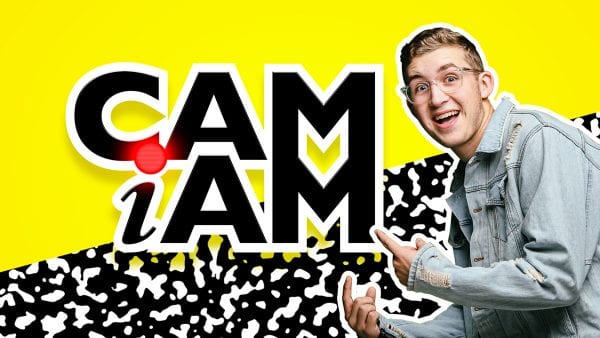 We're tuning in to Cam's vlog, Cam I Am, to learn about the fruit of the Spirit. Jesus sent the Holy Spirit to strengthen, encourage, and help us. When we listen to the Holy Spirit, we start developing a specific set of character qualities the Bible calls the "Fruit of the Spirit." The Bible calls it fruit because it shows up when we are growing in our faith.
In this week's episode of Cam I Am, Cam answered the question of the day by teaching us how the Holy Spirit helps us grow patience, kindness, and goodness.
During eGroup time, we took a closer look at what the Bible says about patience, kindness, and goodness. When we allow the Holy Spirit to help us show patience, kindness, and goodness in our daily lives, it completely changes the way we interact with others. People will see the Holy Spirit working in us and want to spend more time with us when we wait patiently, treat others with kindness, and choose to do what is right and good!
Continue at Home
This week, read the passage for each fruit of the Spirit together as a family and talk about how you can show each fruit every day.

⏰ Patience – Waiting with the right attitude.
     -Read Proverbs 14:9
? Kindness – Showing others how much God loves them.
     -Read Ephesians 4:32
?? Goodness – Doing the right thing no matter what.
      -Read 2 Thessalonians 3:13
As your kid settles down for bed time this week, work together to brainstorm a list of random acts of kindness your family could initiate this week. Maybe your family could surprise someone at the store by paying for their groceries, or your kid could take a special treat to his or her teacher. 
Download this week's ParentCue card HERE.

Visit the Cam I Am website for music videos, Cam I Am episodes, and free song downloads HERE.