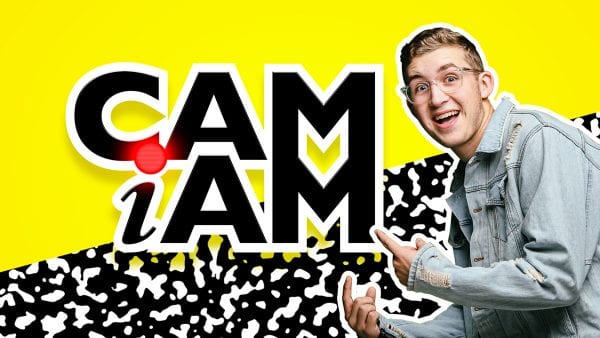 We're tuning in to Cam's vlog, Cam I Am, to learn about the fruit of the Spirit. Jesus sent the Holy Spirit to strengthen, encourage, and help us. When we listen to the Holy Spirit, we start developing a specific set of character qualities the Bible calls the "Fruit of the Spirit." The Bible calls it fruit because it shows up when we are growing in our faith.
In our final episode of Cam I Am, Cam answered the question of the day by teaching us how the Holy Spirit helps us grow faithfulness, gentleness, and self-control.
During eGroup time, we took a closer look at what the Bible says about faithfulness, gentleness, and self-control. When we allow the Holy Spirit to help us show patience, kindness, and goodness in our daily lives, it completely changes the way we interact with others. People will see the Holy Spirit working in us and want to spend more time with us when we…
Continue at Home
This week, read the passage for each fruit of the Spirit together as a family and talk about how you can show each fruit every day.

? Faithfulness – Doing what you say you will do.
       -Read Hebrews 3:14
?Gentleness- Being gentle with your attitude and actions.
      -Read Philippians 4:5
?? Self-Control – Having control over how you respond.
       -Read Titus 2:11-12
As you drive this week, talk about what it means to show gentleness. How does it affect the way you talk to others? Then, play this game: Say a few different phrases in a neutral tone. Then ask your kid to say the same phrases in a variety of different tones (an excited tone, a sad tone, an angry tone, a whiny tone, etc.) Point out how a negative tone communicates a different message with the same words. Encourage your kid to choose gentleness by using a gentle tone when speaking to others.

Download this week's ParentCue card HERE.

Watch Sophie and Lemon music videos, Cam I Am episodes, and download the songs for free HERE.