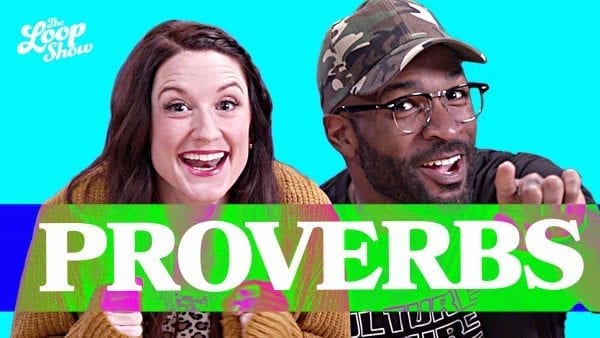 When we face choices we don't feel prepared to make, God's wisdom is already available to us. He will always help us make right choices when we slow down, ask for His help, and seek out the wisdom He's given us in His Word.
This week, we tuned into the Loop Show and took a look at Proverbs 14:16, to learn that being patient can be hard, but when we slow down and pause to think about what God would want us to do, we can make wise choices.

To "fear the Lord" doesn't mean being afraid of Him. It means having a healthy respect for His power and His plans for us. When we fear the Lord, we choose to believe His way is best and do things His way. If we want to be wise and make right choices, it's important to take the time to slow down and think carefully about what we're doing before we do it. 
This verse also says, "a fool is hotheaded and yet feels secure." It's foolish for us to make careless choices and assume we'll be okay. It's not easy to be patient, but we can make wise choices by slowing down and pausing to think about what God would want us to do.
At bedtime this week, read Proverbs 14:46 and pray together. Ask God to help your child have patience as they wait for the time to be right for them to do everything God is planning for them. Pray they'll learn to hear and follow God's voice above all others.