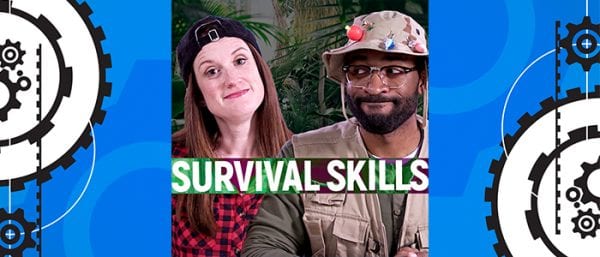 It may not sound like fun to learn spiritual disciplines, but here's the thing — spiritual disciplines aren't boring. They're vital, and we absolutely can't survive this life without them. During this series, kids will learn that the spiritual disciplines of praying, solitude, reading the Bible, and asking questions are not chores on a to-do list, but life-saving survival skills!
This week, we tuned into the Loop Show and took a look at Matthew 6:9-13, to learn about how we can talk to God through prayer.
Jesus sat down with His disciples one day to teach them all about how God wanted them to live. In this part of His sermon, Jesus taught the disciples how to pray. His prayer included some important things we can include in our prayers, like praising God for who He is and what He's done for us. Like Jesus, we can ask God to help us live His way, to give us things we need, and to forgive our sins. And, we can finish our prayer the way Jesus did — by celebrating how awesome God is!
At bedtime this week, read Matthew 6:9-13 and pray together. Pray your child will set aside time to pray daily. Pray they'll remember the directional prayer prompts whenever they aren't sure what to say to God.