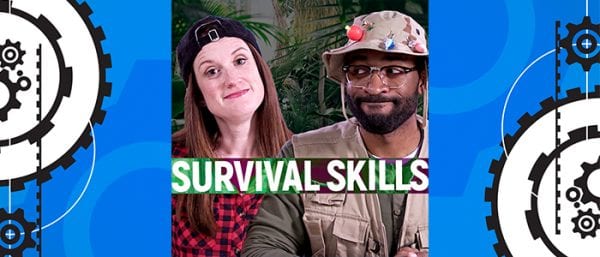 It may not sound like fun to learn spiritual disciplines, but here's the thing — spiritual disciplines aren't boring. They're vital, and we absolutely can't survive this life without them. During this series, kids will learn that the spiritual disciplines of praying, solitude, reading the Bible, and asking questions are not chores on a to-do list, but life-saving survival skills!
This week, we tuned into the Loop Show and took a look at James 1:5, to learn that we don't have to be afraid to ask questions — God wants us to ask questions so we can learn more about Him and how He wants us to live. In fact, our questions will help us grow in our faith!
God will never be upset by our questions. He won't tell us the question is dumb or wrong. He won't think we're bad people because of the questions we ask. In fact, God wants us to ask questions. Asking questions means we're thinking and learning. When we ask questions, our faith is actually strengthened through our struggle. When we seek His answers, God's wisdom helps our faith grow.
At bedtime this week, read James 1:5 and pray together. Pray your child will feel confident asking God the questions on their hearts. Pray that God will speak to them through His Word and that He will put people in their lives who can share godly wisdom when they have questions.