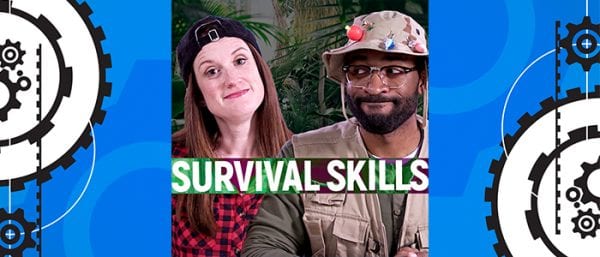 It may not sound like fun to learn spiritual disciplines, but here's the thing — spiritual disciplines aren't boring. They're vital, and we absolutely can't survive this life without them. During this series, kids will learn that the spiritual disciplines of praying, solitude, reading the Bible, and asking questions are not chores on a to-do list, but life-saving survival skills!
This week, we tuned into the Loop Show and took a look at Luke 5:16, to learn about how important it is to turn off all distractions and have quiet time with God.
Jesus regularly made time to be alone so He could pray and meditate in stillness. Solitude and quiet helped Him hear God's voice and remember God's promises and commands to Him. Finding stillness, or quiet time with God, is a survival skill. We can't have a thriving relationship with God if we never quiet ourselves to let Him speak.
At bedtime this week, read Luke 5:16 and pray together. Pray your child will set aside time to be quiet with God. Pray they'll recognize the calmness and peace they can find when they set aside consistent quiet time to hear from God.