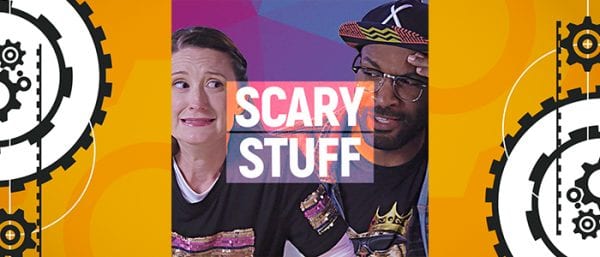 During this series, we'll help our kids talk about their fears by studying Psalm 55:22. It's safe for kids to discuss their fears, even if they think they're silly. Some of them may still worry about monsters under their beds. Some might still be afraid of thunder. Some are worried about their family's finances. No matter what they're afraid of — we want them to remember that God wants them to give their cares and worries to Him.
This week, we tuned into the Loop Show and took a look at Psalm 55:22 and 1 John 4:18 to learn how God can help us overcome our fear.
When we're dealing with fear, the best thing we can do is give it to God. We can give our fears to God by talking to Him about them and choosing to believe He will give us the strength to overcome them.
This week, read Psalm 55:22 and 1 John 4:18 with your child. Then, pray together. Pray your child will put their worries and fears in God's hands.  Help them see they can put an end to their "what if" questions because God is with them and they can trust Him.