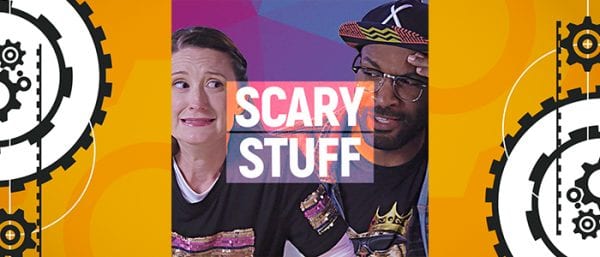 During this series, we'll help our kids talk about their fears by studying Psalm 55:22. It's safe for kids to discuss their fears, even if they think they're silly. Some of them may still worry about monsters under their beds. Some might still be afraid of thunder. Some are worried about their family's finances. No matter what they're afraid of — we want them to remember that God wants them to give their cares and worries to Him.
This week, we tuned into the Loop Show and took a look at Psalm 55:22 and Matthew 14:25-27 to learn that Jesus is always with us and He can calm any storm we face.
When we give our fears and anxieties to God, He doesn't leave us to fight through them alone. He is with us the whole time, and this verse promises He will not allow us to fall. He will not allow our fear to win! Instead of running away from our fears, if we run toward God and keep our eyes on Him, He will fight them for us.
This week, read Psalm 55:22 and Matthew 14:25-27 with your child. Then, pray together. Pray your child will see God's consistency throughout their life and trust Him with their worries and fears.