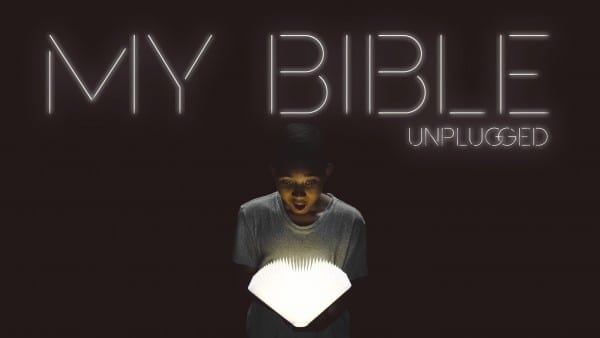 Unplugged: The Bible is so big – I don't know where to start.
Plugged In: We can help! Let's start together.
Weekly Scripture: Romans 1:16
This week we wrapped up our My Bible series by unplugging from the idea that the Bible is so big that we don't know where to start and committed to helping every family plug into the Bible moving forward. Check out this week's episode of My Bible:
It can be intimidating to try to start reading the Bible – it is a big book! But we in eKidz want to help. Click
HERE
and
HERE
for two 30 day devotionals that you can download and print or use on your device. Use these as starting points to continue the habit of regularly plugging into the Bible.
And to finish up our series, check out the last episode of Me & My Bible as we hear from Micah, who plays Caleb on The Finders, and how he stays plugged into God's Word.