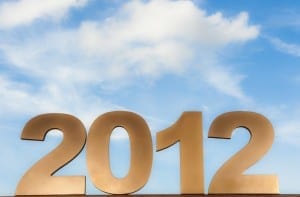 It's a new year and time to set new goals and resolutions for ourselves.  From weight loss to serving, we see areas in our lives that need improvement.
We want to help you succeed as a family. Each Tuesday in January, we will be empowering your family with resources to help you achieve some common yet important family New Year's resolutions.  This weeks resolution is "God Time."
For Christians, reading the Bible more and committing to a daily devotional time top the list of New Year's Resolutions.  Not only is it an important resolution for adults, but a great resolution for kids too!
The key to achieving any resolution is to make it a priority. Start by evaluating your schedule and set your family up for success.  What works best for your family?  Maybe that's just after dinner, or right before bedtime. If there isn't an obvious gap, consider getting up ten minutes early. There isn't a better way to start your day than in God's word.
In 2012, the eKidz staff wanted to give you a physical tool to help grow your family's faith. We've redesigned the weekly devotional hand-out your child receives on their way out of Motion each weekend, and are continuing the monthly Quest and Motion handout called 'The Fridge Door Card' that gives parents an overview of what kids learn each weekend and a discussion starter question.
Make sure to pick up these resources for you and your family this weekend in eKidz.