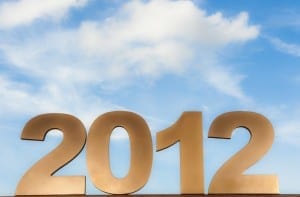 Every Tuesday during the month of January, eKidz has been giving you tools to empower your family to strive for more in the New Year! We believe that resolutions are more attainable with accountability. When parents and kids unite and focus on a common goal, not only does it strengthen your family unit, but it also increases your chance for success! Today's resolution…GOING GREEN!
In the first verse of the first book of the Bible it says, "God created the heavens and the earth (Genesis 1:1)." Our planet was a gift from God, a present he entrusted us to care for. In Genesis 2:15 it goes on to say, "The Lord God took the man and put him in the Garden of Eden to work it and take care of it." God appointed Adam to take care of Earth! The same is true for us today. We are to take care of our planet and use it wisely, instead of destroying or poisoning it.
Not only is going green a great way to take care of what God has given us, it's also a great way for your family to work together to make a difference in 2012! From toddlers to teenagers to grandparents, everyone can get in on the act.
After dinner or during breakfast one day this week initiate a discussion about ways you can work together to REDUCE, REUSE, and RECYCLE! Below you will find a few suggestions to get you started!
– Turn off the water while brushing your teeth.
– Plant a garden and create a compost to fertilize it.
– Turn off the lights when you exit a room.
– Turn off and unplug appliances that are not in use.
– Plant a tree on Earth Day.
– Sign up for the recycling program with your trash pick-up company. Label bins and let your kids sort the recycling.
– Buy recycled paper and green school supplies.
– Reuse shopping bags – take them back to the store or use them the next time you shop!