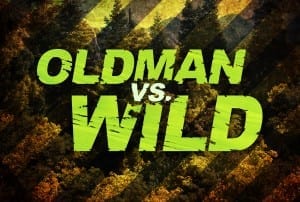 We are in week two of Oldman vs. Wild and are learning about wisdom. Wisdom means learning to make better choices.
Dr. Barry Oldman, archaeologist and Bible scholar extraordinaire, has set off into the wilderness on a survival adventure. Although he thought survival would be easy, so far it has been more difficult than he expected. After running out of water in episode 1, Dr. Oldman was helped by a mysterious wilderness expert.
Now with a full water bottle, Dr. O is back on track and ready to face the wild. Let's see what happens in episode 2 of Oldman vs. Wild!
While Dr. Oldman was exploring the great outdoors, he accidentally stumbled into someone's backyard. I think some of you might even recognize him… check it out.
CLICK HERE for the Motion Weekend Wrap-Up.