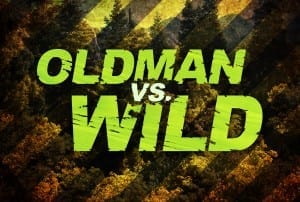 Our favorite archaeologist, Dr. Barry Oldman, has been exploring the wilderness, trying to survive. On a dare from his brother Larry, Dr. Oldman set off to prove he could make it three whole days in the wild.
He has had a few close calls, but twice a mysterious wilderness expert named Anthony Shaheen has shown up just in time to help Dr. Oldman find water and to help him build a fire. Does Anthony Shaheen save the day again?
When Paul and Silas told the Bereans about Jesus, the Bereans didn't just automatically believe everything they heard. They were smart. They studied the Bible for themselves to see if what Paul and Silas said was true.
This week help your child study the Bible for them self using Antony Shaheen's Field Guide. Just like Dr. Oldman learned that he needed to filter the water from the pond before he could drink it, we should filter everything we hear through God's Word, the Bible.
 CLICK HERE for the Motion Weekend Wrap-Up.