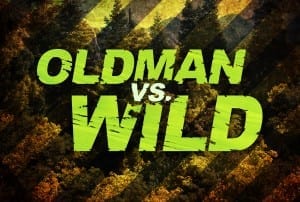 Did Dr. Oldman survive the wild and win the bet with his brother Larry?
If you've missed any of the series, here's a recap: on a dare from his brother, Dr. Oldman decided to head into the wild on a three-day mission: to survive the wild. He has hit a couple of bumps along the way but thankfully, a mysterious but wise wilderness expert named Anthony Shaheen has shown up just in time to help our favorite archaeologist.  Today is the final day Dr. Oldman will face the wild; did he survive?
This time when Dr. Oldman needed help, Anthony was nowhere to be seen. But because Dr. O used wisdom and remembered what Anthony taught him, he was able to find food, even though it looked pretty disgusting.
Part of learning to make better choices is using the good advice we have been given. The Bible is full of wisdom, but it doesn't do us any good unless we practice what we learn.
Help your child learn more about using wisdom by encouraging him or her to complete their Field Guide assignments this week.  Any child who brings their Field Guide back with the last week of assignments completed will receive an "I Survived Oldman vs. Wild" carabiner!
CLICK HERE for the Motion Weekend-Wrap Up. 
Miss an episode of Oldman vs Wild?  Watch now – EPISODE 1, EPISODE 2, EPISODE 3