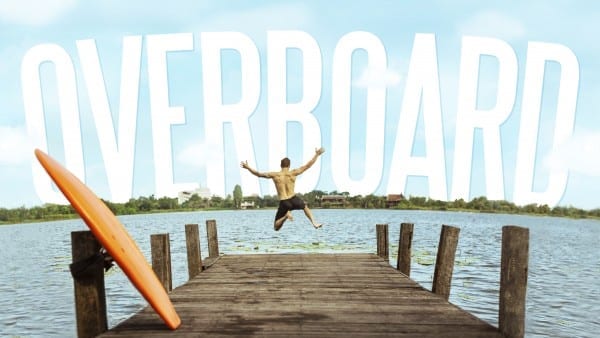 Series Memory Verse: Give thanks to the Lord, for He is good; His love endures forever. Psalm 107:1 (NIV)
Main Point: Give thanks!
Bible Story: Jesus Heals Ten Lepers, Luke 17:11-19
The big day is finally here! It's time for Ollie to battle Zane in a wake boarding showdown. See what happens in the conclusion of Overboard!

So in the end, Molly saved Ollie from a summer of humiliation, Ollie learned how to be grateful in all situations, and he made some great new friends! And, he finally met his aunt and uncle!
Being grateful is one of the most important character traits we can learn and in our eGroups this weekend, we saw a great Biblical example of it. Jesus healed ten lepers from their disease but only one took the time to come back and say 'thank you' to Jesus. God has done so much for us and the first thing we need to do in response is thank Him.
Talk with your family about ways you can grow in your gratitude as a family. It might be that you make it a regular part of your dinner conversation, or maybe you create a jar where you write things you're grateful for on slips of paper and keep in the jar. Whatever it is, find ways to make gratitude central to your family.