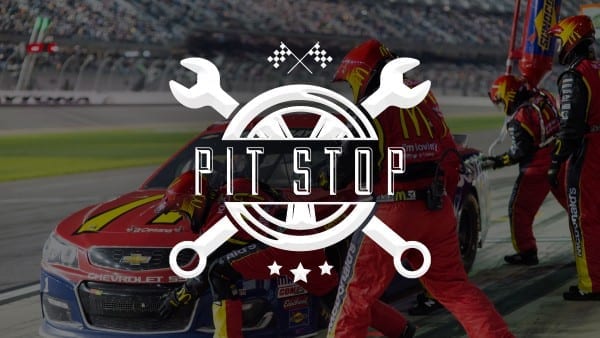 Series Memory Verse: 1 Thessalonians 5:16-18, "Rejoice always, pray continually, give thanks in all circumstances; for this is God's will for you in Christ Jesus."
Main Point: Stop to give thanks, no matter what.
Bible Story: Paul Thanks People, Romans 16:1-15
This week we began a brand new series in Motion called Pit Stop, where we are talking about gratitude. We visited a NASCAR shop and got to see behind the scenes of the fastest sport around. Check out episode one of Pit Stop:
We learned how even though NASCAR is a race, the teams sometimes have to make pit stops in order to keep their cars operating at peak performance. We compared that to our lives: just like we often move very quickly from school to family to friends to church to sports and to all the other activities we're involved in, it's important that we make pit stops and learn to show gratitude along the way.
Talk with your family this week about the people in your lives who you need to tell thank you. Make a plan for how you're going to express that gratitude to them. And come back next week for another thrilling look inside the world of NASCAR!