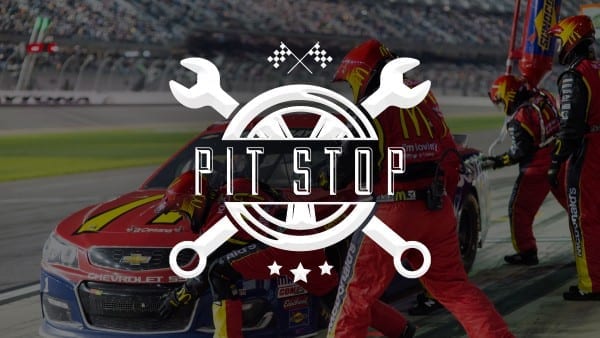 Series Memory Verse: 1 Thessalonians 5:16-18, "Rejoice always, pray continually, give thanks in all circumstances; for this is God's will for you in Christ Jesus."
Main Point: Stop to adjust your attitude.
Bible Story: Parable of the Vineyard Workers, Matthew 20:1-15
This was our second week of Pit Stop, and our host Ben took another behind the scenes look at the Ganassi Racing shop. Check it out:
The pit crew of Ganassi Racing has to regularly exercise in order to remain competitive with the rest of NASCAR. It's not always easy, but even when their attitude isn't right, they've got to push through and continue to try to get better.
In our lives, there are plenty of things that will come up that will challenge our attitude. Our calling is to push through and keep our attitude of gratitude in place no matter what. In fact, it's a symbiotic relationship. When our attitude struggles, gratitude can help. When we're not feeling grateful, we need to work on our attitude.
Challenge your family this week to hold each other accountable in your attitudes. Pray for the awareness to know when your attitudes are out of line and ask God to help you maintain a perspective of gratitude.