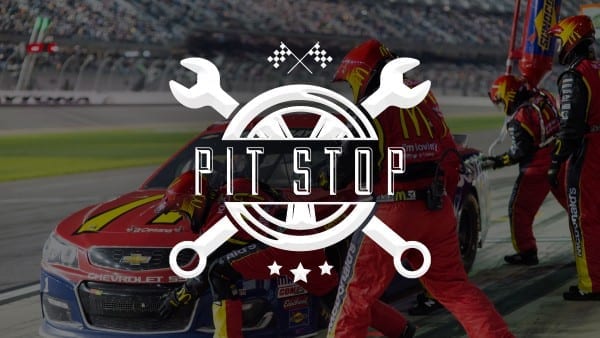 Series Memory Verse: 1 Thessalonians 5:16-18, "Rejoice always, pray continually, give thanks in all circumstances; for this is God's will for you in Christ Jesus."
Main Point: Stop to thank others.
Bible Story: One Body, Many Parts, 1 Thessalonians 5:18, 1 Corinthians 12:12-21
As we entered our third week of Pit Stop, we took another visit to the Ganassi Racing Shop to learn more about the world of Nascar. Check it out:
In this episode, we learned more about the different roles on the pit crew. Just like there are many different team members that make up the pit crew, we have a lot of people in our lives that help us in different ways. Many of them could even be considered behind the scenes – we may not realize all that they do in our lives.
It's important that we not only recognize those people but also express gratitude for them. Just like a pit crew can't operate without all the different members contributing, our lives would not be the same without all the many people who help. This week, take time as a family to think about the people in your lives who you need to appreciate and make a plan of action to do so.