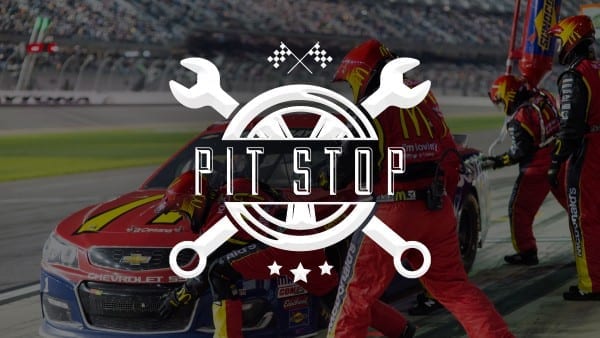 Series Memory Verse: 1 Thessalonians 5:16-18, "Rejoice always, pray continually, give thanks in all circumstances; for this is God's will for you in Christ Jesus."
Main Point: Stop to thank God.
Bible Story: Jesus Heals 10 Lepers, Luke 17:11-19
In another fast-paced episode of Pit Stop, we got to see how pit crews use film review to continue to improve their performance. Check it out!
Pit crews watch film of their performance to review how they did and look for ways to improve. Similarly, we need to look back over the "film" of our lives and review in our heads all the things we have to be thankful for. God has done a lot for us and if it's not immediately obvious to us, we need to take time to review all He's done. Just like the one leper in our Bible story this week went back to thank Jesus for healing him, it's important that we thank God too.
Take time this week as a family to do some "film review," reflecting over what God's done in and through you. Take time to thank God for His faithfulness and goodness.