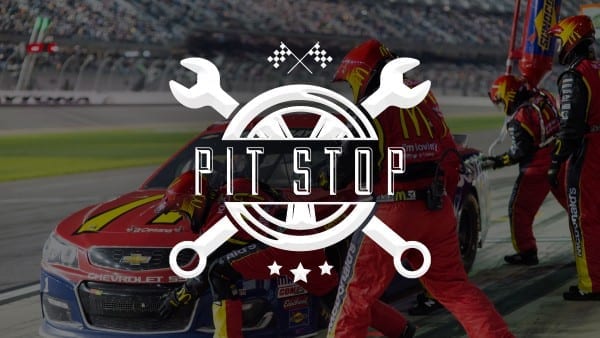 Series Memory Verse: 1 Thessalonians 5:16-18, "Rejoice always, pray continually, give thanks in all circumstances; for this is God's will for you in Christ Jesus."
Main Point: Stop to celebrate.
Bible Story: Israelite Feast Days, Exodus 23:14-19
Our friend Ben took his last visit to Ganassi Racing this week. Check out episode five of Pit Stop here:
Whether it's as small as incremental progress or as huge as a Nascar Sprint Cup Series victory, the Ganassi Racing team takes time to celebrate. It's an important part of encouraging each other, staying motivated, and continuing to improve.
It's the same in our lives. We read in Exodus all the days that God had His people set aside to celebrate different things. God knows celebration is important in our lives for maintaining gratitude and He instituted it from the beginning. There are certain celebrations already established in our culture, and you as a family may have other traditions and celebrations. Talk through these and other opportunities you could take to celebrate accomplishments and all that God has done for you.
Speaking of celebration, in eKidz this weekend, we were celebrating the release of our second worship album, One in a Million! Check it out here: elevationchurchkids.com