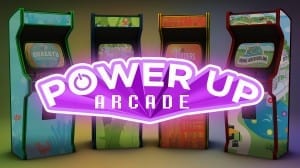 Bible Story: Casting the Nets | John 21:1-6
Main Point: I Will Obey!
Memory Verse: "Do what is right and good in the Lord's sight, and all will go well with you." Deuteronomy 6:18a

The rhinoceros lost all its coins on level 3 of Jungle Run. Can you help George collect the lost coins?
After we beat level 3 of Jungle Run, we played the Video Game Land game with our friends Button and Switch. In the Bubble Zone, Button and Switch came upon the great bubble machine called The Bubble Buddy! The Bubble Master is the only one who is allowed to switch on The Bubble Buddy because it blows so many bubbles. However, Button and Switch decide to disobey and turn on the machine, and ended up breaking it!
The Bubble Master told Button and Switch to look in the Bible to read more about obeying, and we learned a Bible story about how the disciples obeyed Jesus! When the disciples listened and obeyed Jesus' instructions on where to cast their nets, they were able to catch lots of fish! Just like the disciples obeyed Jesus, we learned that we can obey!
Power Up Wheel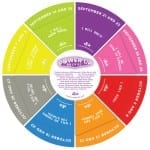 Throughout our time in Power Up Arcade, we will be collecting eight power up pieces to put on our very own power up wheel! This past weekend, all Quest children received a purple power up piece. If your child missed Quest this weekend, click HERE to download the this weekend's Power Up piece or ask the room leader at your location for a piece next weekend.
King of the Jungle
This weekend we debuted a new song with our Quest kids called King of the Jungle. CLICK HERE to download the song to have your own jungle fun at home and thank Jesus for being the King of everything!