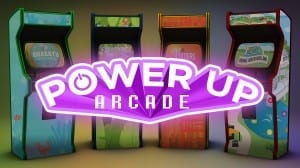 Bible Story: Jesus Welcomes the Children | Mark 10:13-16
Main Point: I Will Be Kind to Others!
Memory Verse: "Do what is right and good in the Lord's sight, and all will go well with you." Deuteronomy 6:18a
Playing video games has never been so fun! During our time at Power Up Arcade this past weekend, Quest children tried to beat level 4 of Jungle Run. Grab your child and help collect all the monkey's lost coins!
We also visited our friends Button and Switch in Video Game Land, the video game next door. They were playing through the Flower Zone to earn their next Power Up Piece.
In order to earn the Power Up Piece, Button and Switch had to collect 10 flowers to enter through the Flower Gate. But they weren't the only ones trying to enter through the gate! They met Flora, who had been trying to beat the Flower Zone for a long time. Button and Switch weren't sure they should be kind to Flora and help her beat the zone, so they checked to see what the Bible said about being kind to others.
We learned a Bible story about Jesus welcoming the children and showing kindness to the children when the disciples did not show kindness. Just like Jesus was kind to the parents and children, we learned we can be kind to others, too!
Power Up Wheel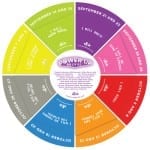 Throughout our time in Power Up Arcade, we will be collecting eight power up pieces to put on our very own power up wheel! This past weekend, all Quest children received a pink power up piece. If your child missed Quest this weekend, click HERE to download this weekend's Power Up piece or ask the room leader at your location for a piece next weekend.