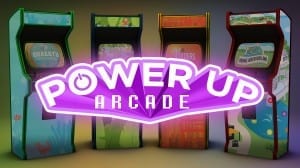 Bible Story: Sending Out the Disciples | Luke 10:1-20
Main Point: I Will Work Hard!
Memory Verse: "Do what is right and good in the Lord's sight, and all will go well with you." Deuteronomy 6:18a
We headed to the Power Up Arcade to play level 2 of Jungle Run!
We also checked in with our friends, Button and Switch, the video game characters in the video game Video Game Land. Button and Switch were ready for the Jungle Zone, the second level in Video Game Land. After hours of searching through the vines for the next power piece, Button wanted to stop searching and take it easy in the Jungle Zone.
Switch paused the game to check out a Bible story from the book of Luke where we learned all about how Jesus sent out the disciples to work hard and teach others about Him. Because of their hard work, people received healing and got to hear about Jesus! The disciples were joyful because they knew their hard work paid off. We learned that God wants all of us to work hard, just like the disciples!
Power Up Wheel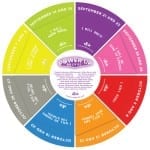 Throughout our time in Power Up Arcade, we will be collecting eight power up pieces to put on our very own power up wheel! This past weekend, all Quest children received a green power up piece. If your child missed Quest this weekend, click HERE to download this weekend's Power Up piece or ask the room leader at your location for a piece next weekend.