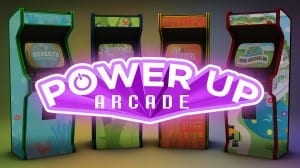 Bible Story: Jesus' Triumphant Entry | John 12:12-18, Matthew 21:8-9
Main Point: I Will Say Nice Things!
Memory Verse: "Whoever has my commands and keeps them is the one who loves me." – John 14:21a (NIV)
Level 6 of Jungle Run proved to be a challenge as we helped the alligator collect the lost coins. Get up and get ready to duck, run, and jump through the Alligator Adventure!
After beating the Alligator Adventure, we went over to Video Game Land, another video game in the Power Up Arcade. Video Game Land characters Button and Switch played through the Pineapple Zone and quickly found out that the sixth power up piece was hiding inside of a pineapple!
Button and Switch thought they needed to say mean and hurtful things to the pineapple to get through it's tough skin and get the power up piece.
After many failed attempts to get the pineapple to open up, Button and Switch turned to the Bible to find out what they should do. In our Bible Story we learned about Jesus entering Jerusalem and people saying nice things to Him. Button and Switch learned that it is good to say nice things instead of mean things. Button and Switch apologized to the pineapple. They said kind things to it and were finally able to get the sixth power up piece!
Power Up Wheel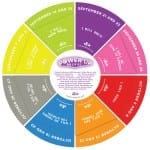 Throughout our time in Power Up Arcade, we will be collecting eight power up pieces to put on our very own power up wheel! This past weekend, all Quest children received an orange power up piece. If your child missed Quest this weekend, click HERE to download this weekend's Power Up piece or ask the room leader at your location for a piece next weekend.