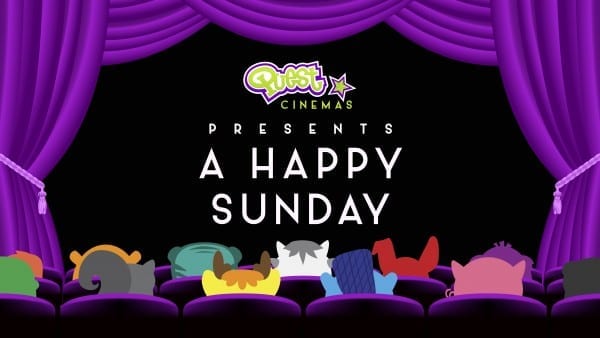 Bible Story: Mark 16:1-4, Matthew 28:5-8, John 20:3-10, Luke 24:1-12, 36-49 | Jesus' Death and Resurrection
Main Point: Jesus makes me God's friend because I believe He lives again!
Memory Verse: "Believe in your heart that God raised Jesus from the dead." Romans 10:9
Lesson Overview
We've been on a Bible Adventure at Quest Cinemas, trying to answer the question, "How can I be God's friend?" Because of Jesus' great love for us, even when we don't deserve it, He died on the cross for our sins. We learned, "Jesus makes me God's friend because I believe He lives again!" and had fun celebrating and thanking God for what Jesus did for us on the cross!
We are partnering with Lifechurch.tv and using their A Happy Sunday video curriculum.To learn more about LifeKIDS, visit http://lifekids.tv. 
With your family, act out and learn "A Week of Grace" to remember God's grace and how to show it every day.
Monday, I'll be kind and gentle.
Tuesday, I will help a friend.
Wednesday, I'll forgive God's people.
Thursday, I'll love 'til the end.
Friday, time to tell God, "thank you."
Saturday, my toys I will lend.
Sunday, here we are together because God's grace will never end!
Quest Cinemas Movie Poster
Each weekend children visit Quest Cinemas they can collect another movie ticket for their movie poster. Has your child collected four Quest movie tickets yet? When children collect four movie tickets, they can bring their movie poster back to Quest to receive a prize from Flash at the Quest Cinemas Concession Stand!