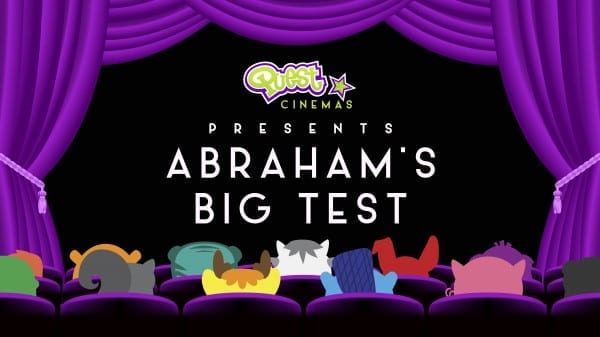 Bible Story: Genesis 15:1-6, 21:1-7, 22:1-19 | Abraham and Isaac
Main Point: I show faith every day when I trust and obey!
Memory Verse: "But I trust in you, Lord; I say, "You are my God." Psalm 31:14
Lesson Overview
We continued learning from Abraham's story in the Bible that faith is choosing to trust, believe, and live God's way, even when we can't see Him or understand what's going on around us.
See what Guy the Bible has been teaching us to help us learn what it means to show faith!
We are partnering with Lifechurch.tv and using their Abraham's Big Test video curriculum.To learn more about LifeKIDS, visit http://lifekids.tv.
Knowing Bible verses helps us remember we can show faith in God by trusting God and obeying Him in everything we do! Practice the verse at home with your child.
I trust (fist on top of fist, extend hands out)
in you, Lord; (raise hands up)
I say, (extend hand from mouth)
"You are my God." (repeat three times and shake fists in the air)
Psalm 31:14 (open hands like a book)
Say each line and let your child repeat after you. After a few times, see if they can say the Bible verse by themselves. Celebrate with your child if they are able to say the verse from memory!
Children who can recite this verse on MARCH 7/8 will receive star sunglasses!
Quest Cinemas Movie Poster
Each weekend children visit Quest Cinemas they can collect another movie ticket for their movie poster. When children collect four movie tickets, they can bring their movie poster back to Quest to receive a prize from Flash at the Quest Cinemas Concession Stand!