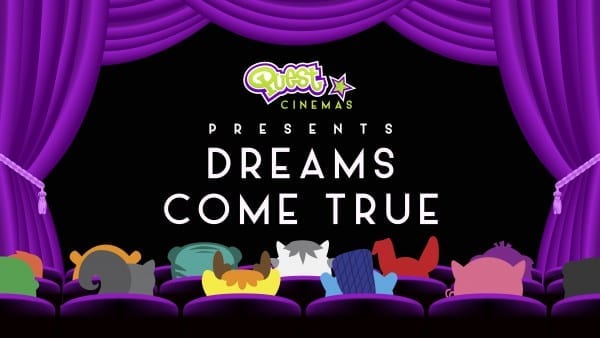 Bible Story: Genesis 39-45 | Joseph's Rise To Power
Main Point: I can live like Jesus!
Memory Verse: "Set an example … in what you say and how you live." 1 Timothy 4:12
Lesson Overview
Emily and Shine have been going on a Bible Adventure to answer the question, "How can I be a good example?" After hearing a Bible story about Joseph in the Bible, Emily, Shine, and Quest children learned we can be a good example by living like Jesus!
Check out how Emily used the picture passes to learn, "I can live like Jesus!"

We are partnering with Lifechurch.tv and using their Dreams Come True video curriculum.To learn more about LifeKIDS, visit http://lifekids.tv. 
Quest Cinemas Movie Poster
Each weekend children visit Quest Cinemas they can collect another movie ticket for their movie poster. When children collect four movie tickets, they can bring their movie poster back to Quest to receive a prize from Flash at the Quest Cinemas Concession Stand!