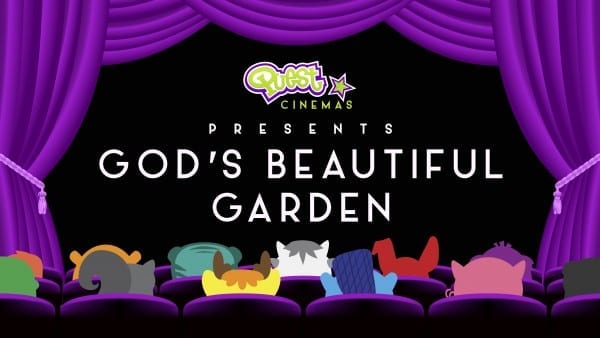 Bible Story: Genesis 3:1-24 | God's Beautiful Garden
Main Point: I ask God! God helps me make the right choice!
Memory Verse: "If any of you need wisdom ask God for it…" James 1:5
Lesson Overview
We love going on Bible Adventures at Quest Cinemas! This weekend we started a Bible Adventure to learn about making the right choice. God helps us make right choices – all we gotta do is pray, listen, and obey Him.
Adam and Eve made a wrong choice by disobeying God. We all make wrong choices sometimes, but we show wisdom when we make the right choice! We can make the right choice by asking God to help us. Join the adventure with us as we begin to answer the question, "How can I make the right choice?"

We are partnering with Lifechurch.tv and using their God's Beautiful Garden video curriculum.To learn more about LifeKIDS, visit http://lifekids.tv. 
Quest Cinemas Movie Poster
Each weekend children visit Quest Cinemas they can collect another movie ticket for their movie poster. When children collect four movie tickets, they can bring their movie poster back to Quest to receive a prize from Flash at the Quest Cinemas Concession Stand!
Has your child collected four Quest movie tickets? There's only three more weeks to collect movie tickets to earn a prize – make sure your child is in Quest as we finish our last Bible Adventure.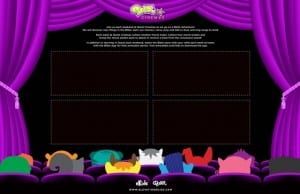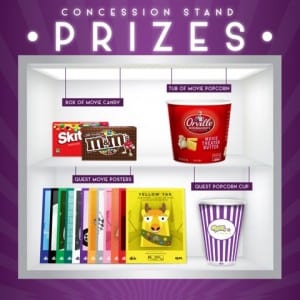 Memory Verse
Knowing Bible verses helps us learn more about Jesus, as well as how to make right choices. This week at home, begin reviewing James 1:5 with your child:
James 1:5
(open hands like a book)
If any of you need wisdom
(tilt head to left)
ask God for it…
(bow head and clasp hands)
Children can recite this verse during the weekend of JUNE 6/7 for a special prize!