Each weekend when Quest children (ages 3 years – kindergarten) visit Wonder! Clubhouse they get main point and memory verse cards to add to their Quest Wonder! Clubhouse poster.
Here's how it works: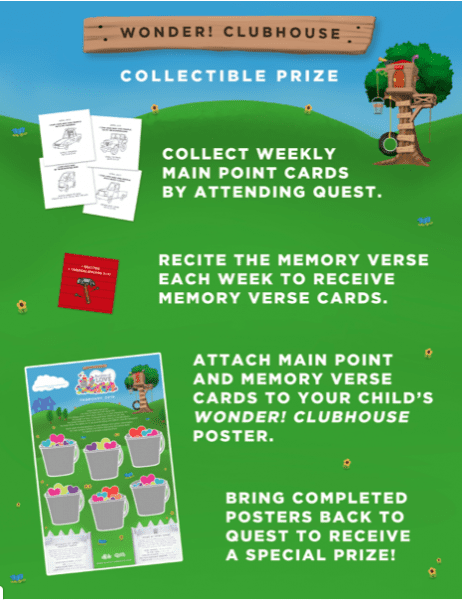 Once your child collects six cards and brings their poster back to Quest they can receive a special prize!
Make sure your child keeps their poster in a place they can see it every day to help them remember what we are learning in Quest and to spend time with Jesus.
Don't have a Quest Wonder! Clubhouse poster? Ask your child's Quest leader this weekend!