Read Matthew 2:1-11 together as a family. Use a children's Bible if you have one (pages 286-290 in The Beginner's Bible or pages 288-293 in God's Story for Me Bible Storybook).
Here are a few activities you can use to review what we've been learning this month with your toddler. You can choose one or choose all of them to do together as a family.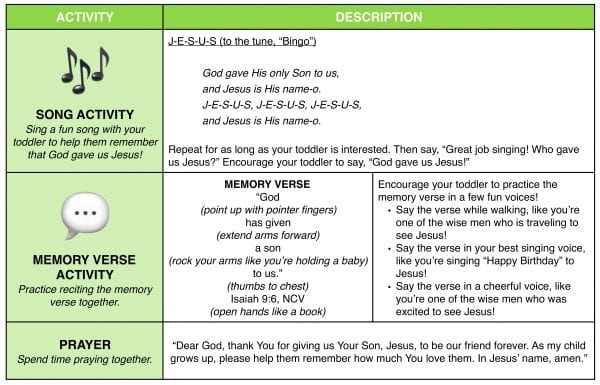 CLICK HERE to return to the eKidz at Home page for other curriculum resources.