MONTHLY FOCUS: I can be brave.
VERSE FOCUS: "Be strong and brave, do not be afraid. I am the Lord your God." Joshua 1:9
BIBLE STORY: Josiah the Young King | 2 Kings 22:1-23:3
This week during the worship experience, we decorated a picture on the back of our newsletter to remind us that we can be brave.
Say, "Look at your page. What do you see in the picture?" Encourage toddlers to say, "A heart!" Say, "That's right, it is a heart! Underneath the heart it says, 'LOVE IS BRAVE.' Did you know that sometimes to love people, it means we have to be brave? This week is Love Week and we can practice being brave with our family by loving people. We can be nice to people, feed them, play with kids, and share our toys. Those are ways we can be brave and love others.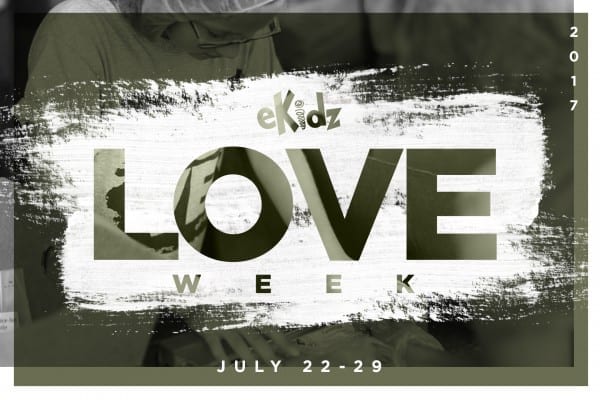 This week is a great week for to practice being brave and loving others because it's LOVE WEEK! Love Week is a special time in our church where we focus on helping in our community.
As a family serve at one, two, or 10 Love Week events and help your toddler learn that we can be brave by loving others. CLICK HERE to find opportunities to serve together.