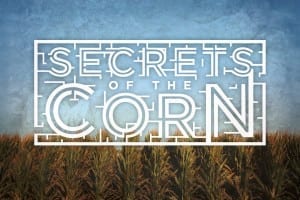 The Price brothers are getting ready to race through a corn maze to keep a promise they made, but things got a little scary when they met a mysterious man with a machete.
Does the situation get even more dangerous for Tyler, Cody, and Austin in episode two of Secrets of the Corn?

Tyler, Cody, and Austin want to honor A Child's Place by winning the $1,000 prize, but they can't make it through the corn maze without God's help!
The corn maze has a lot of twists and turns. It would be easy for the brothers to get lost, but just like the mysterious man told them, God always helps us keep our promises.
Honor means valuing others by keeping our promises. God helps us to honor others, even when we're lost in the middle of a maze and up against a troll!
CLICK HERE for the Motion Weekend-Wrap Up.