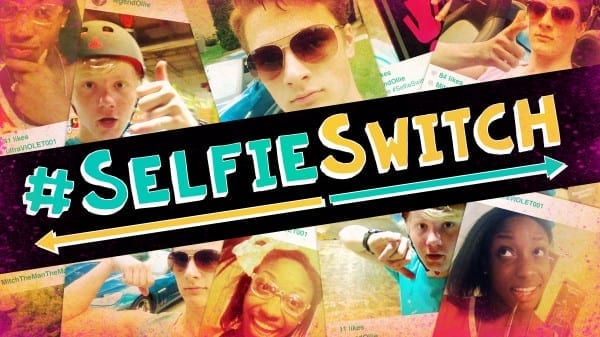 Series Memory Verse: Psalm 139:14, "I praise you because I am fearfully and wonderfully made; your works are wonderful, I know that full well."
Bible Story: Moses Forgives Miriam, Numbers 12:1-5, 9-13, 15
Main Point: God Made Me to Forgive
In our fourth week of #SelfieSwitch, we learned that God made us to forgive. We read in the Bible how Moses forgave Miriam and we watched to see if Mitch and Ollie could put their differences aside in order to try to get switched back to their actual bodies. See what happens in this week's episode:
Mitch and Ollie finally started to work together – all in an effort to earn the money they need to get Violet the part needed to switch them back! In our lives, it's very difficult to forgive someone who has hurt us and work together with people very different than us, but it's a crucial part of being a Christian. Talk with your family this week about people they may need to forgive or with whom they may need to make a better effort to cooperate. And then take action!
And make sure to come back next week to see the exciting conclusion of #SelfieSwitch!