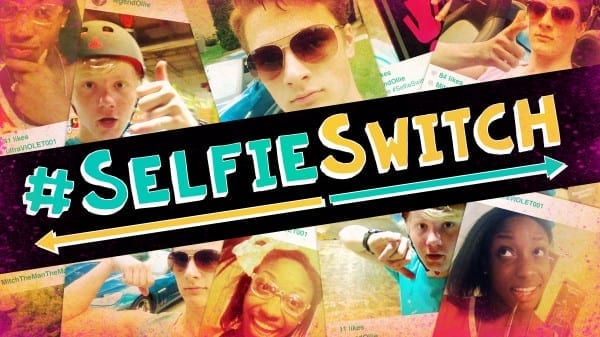 Series Memory Verse: Psalm 139:14, "I praise you because I am fearfully and wonderfully made; your works are wonderful, I know that full well."
Bible Story: Moses Encourages God's People, Exodus 14:8-14, 21-29
Main Point: God Made Me to Encourage
We began a brand new series this weekend called #SelfieSwitch. We met Ollie, Mitch, and Violet as they got started on a group science project for summer school. Something very curious happens as they do, check it out below!
You'll have to come back next week to see how Ollie and Mitch handle being switched! Violet showed us how God made us to encourage one another, rather than giving in to negative talk. Moses set a great example for us in the Bible, as he challenged the Israelites to stop their negative talk and put their trust in God. In your family this week, begin to pay attention to how much negative talk exists in your day to day life and take steps to transform that to encouragement.
Next week starts a very exciting week in the life of our church – Love Week 2014! One of our eKidz regulars helped us make a video to tell you why we're so excited about Love Week. See for yourself!
We hope to see you back next week to take part in Love Week as we serve our neighbors near and far!