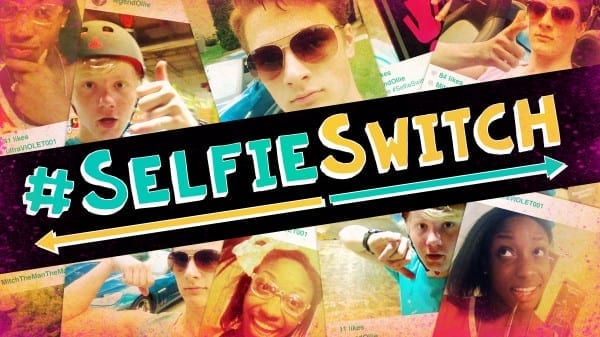 Series Memory Verse: Psalm 139:14, "I praise you because I am fearfully and wonderfully made; your works are wonderful, I know that full well."
Bible Story: The Greatest Commandment, Matthew 22:34-40
Main Point: God Made Me to Honor
This week we wrapped up our #SelfieSwitch series! Mitch and Ollie are ready for the skateboard competition – their best chance to earn the money needed to fix the machine and get switched back. Let's find out what happens!
What a crazy finish! Violet came through and saved the day, helping pull off an amazing switch! As they were reflecting on all they had learned, Mitch and Ollie showed a new appreciation for each other. It seems that they will treat each other differently moving forward. They learned the importance of showing honor toward one another.
In our Bible passage today, we heard Jesus teach on honor. Some people asked him what the most important commandment was, and he eloquently and wisely described what it means to honor God and others.
As you're leading your family and growing in Christ, it's always helpful to keep in mind what Jesus considered most important – loving and honoring God and others. Make sure that your lives are reflecting that priority and talk with your family about ways you can continue to grow in that.