This weekend we start a brand new series in each of our eKidz environments.  Here's a sneak peek of what each environment will be learning … your child is not going to want to miss eKidz this weekend!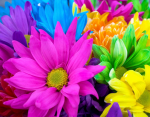 SAFARI (1 and 2 year olds):  April showers bring May flowers, and flowers are one of the things God created! During May toddlers are learning about the story of creation and that God wants me to celebrate His creation! Toddlers will learn that God's creations are all around them –  when they're taking a walk, when they're feeding the dog, and even when they're eating dinner!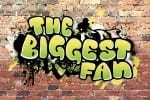 QUEST (3 years – Kindergarten): The hottest new worship band is in town!  Join lead singer Pearl and her band, The Guppies, along with their bus driver Enzo, as we discover what it means to worship God!  As the band prepares for each concert, Enzo will teach us about worship and we will learn how we can worship God every day in our own lives.  Make sure to bring your best singing voice!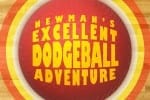 MOTION (1st – 5th grade): Follow Newman and his dodgeball team , the Newmanators, as they train for the ultimate dodgeball challenge against their rivals, the Dodgestars!  Are the Newmanators ready for dodgeballs, trampolines, rotten tomatoes, and unbelievable referees as they compete in a trampoline dodgeball tournament?  Find out and see what the Newmanators learn about honor in this crazy adventure!
See you this weekend!
CLICK HERE to find an Elevation Church location and worship experience times.