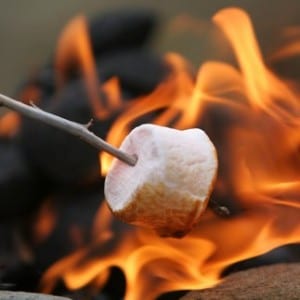 This past weekend in eKidz, the kids in Motion received a very special gift from Pastor Steven. A family s'more kit.
We want to encourage you to take some time as a family to enjoy this special treat.  When you do, ask your kids what they are learning about wisdom.

Upgrade Challenge: If you want to take the kit to another level, simply pick up more supplies and move the fire pit to your driveway.  Send your kids door to door inviting neighbors to a s'more party. Kids will come running (usually bringing their parents in tow).  This is a great chance to meet your neighbors and to share where you got the kit and what God is doing in your life through Elevation Church. If used properly, it might just start a fire in your neighborhood.
Tell us how you used the kit by emailing us at ekidz@elevationchurch.org or tweeting us @eKidz with #ekidzathome.
Thank you for allowing us to partner with you,
Frank Bealer (Family Pastor) & the eKidz staff