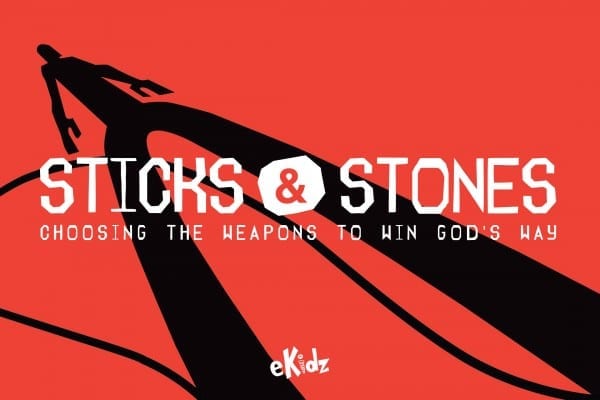 January Memory Verse: I Samuel 16:7b, "The Lord does not look at the things people look at. People look at the outward appearance, but the Lord looks at the heart."
Series Virtue: Audacious Faith – believing God for the impossible and doing something about it.
Bible Story: Samuel Annoints David | I Samuel 16:1-13
Main Point: God chose us.
In Motion this week we kicked off our brand new series, Sticks & Stones. We're studying the life of David and looking at his audacious faith and how we can apply it to our lives. This week, we saw how God chose David, not because of David's outward appearance but because of his heart. We learned that the same applies to us – that God has chosen us and that what matters most isn't how we look, but that we place our (audacious) faith in God.
Each week we're going to designate a Weapon of the Week to help us learn more from the story of David. Check out this week's Weapon of the Week video.