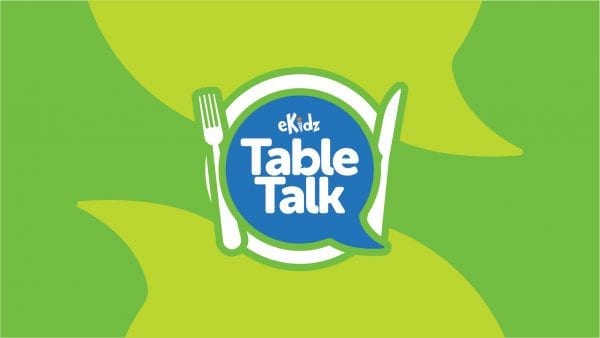 Family life is busy, so being intentional with the time you do have is more important than ever. Table Talk helps mealtime matter — whether it's at the soccer field, in the car, or around the table. Let this resource be a tool to connect your family and create faith-based conversations.

SAFARI TODDLERS
1 – 2 YEARS OLD
This month we're learning, "I can help others." When we put others first and look for ways to help, we can show them how much God loves them!

Question 1: Jesus had 12 helpers who helped Him teach others about God's love. Can we help others, too? (yes)
Question 2: Do we show God's love to others when we help them? (yes)
This weekend we learned Jesus gives us the power to show goodness. When we know Jesus, we can give our best to our friends and family. 
Question 1: How can you show goodness to others? (sharing with others, making a card for a sick friend, helping put toys away, etc.)
Question 2: Where do good things come from? What are some good things God made?
Question 3: What's a way you can be good when … playing with friends? Taking a walk with your family? Reading at the library? Talking to your grandma on the phone?
This weekend we learned to serve others because of what Jesus did for us. He not only lived a life of service, but He gave His life as the ultimate example of service. We reflect His character when we serve the people around us. 
Question 1: Why should we serve others?
Question 2: What are some small things you can do to help others? What are some big things you can do to help others?
Question 3: Who are some people who are great examples of serving others the way Jesus did? What do they do?