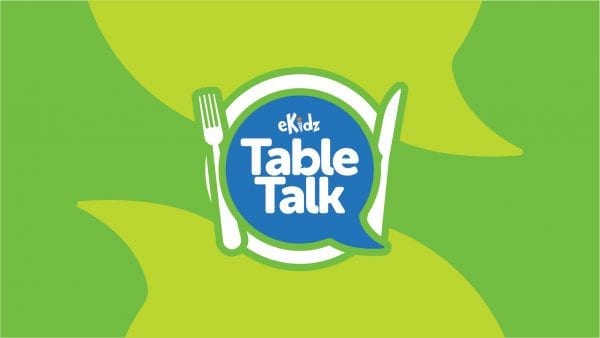 Family life is busy, so being intentional with the time you do have is more important than ever. Table Talk helps mealtime matter — whether it's at the soccer field, in the car, or around the table. Let this resource be a tool to connect your family and create faith-based conversations with your Quest and Motion children.
This weekend we learned the Bible teaches us God gave us Jesus to be our friend forever. Jesus loves us more than anything, so He is the best friend we could ever have!
Question 1: Jesus loves you and wants to be your friend forever. He wants you to spend time with Him so you can learn more about Him. What is one way you can spend time with Jesus this week?
Question 2: What are some of your favorite things? Does Jesus love you even more than you love those things?
Question 3: What makes Jesus a great friend?
This weekend we learned there are lots of ways we can contribute to the Church. Just like everyone in a family has a job to do to help the household run smoothly, we all have roles to play and ways to contribute to the family of believers in the Church.
Question 1: In 1 Peter 4:10-11, Peter wrote that God has given us gifts, and we should use them to serve others. What is something you're good at? How can you use to help the Church?
Question 2: Tell me about a volunteer who helps you at church. How has he/she made a difference in your life?
Question 3: Why is it important for everyone to use their gifts and play their part in the Church?