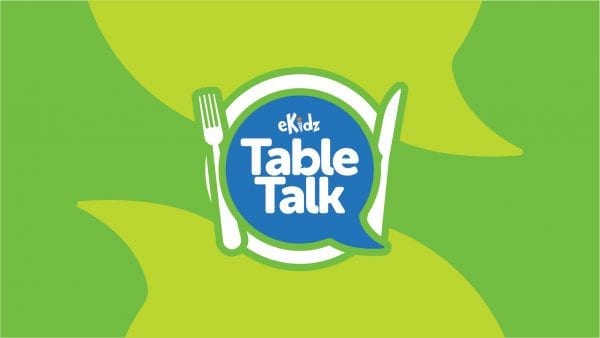 Family life is busy, so being intentional with the time you do have is more important than ever. Table Talk helps mealtime matter — whether it's at the soccer field, in the car, or around the table. Let this resource be a tool to connect your family and create faith-based conversations with your Quest and Motion children.
This weekend we learned the Bible teaches us how to live. God's Word is filled with wisdom that helps us live His way, and His way is always the best.
Question 1: In the story Jesus told in Matthew 7:24-27, the man who built his house on the rock made the wise choice. Where can you learn how to make wise choices? (The Bible)
Question 2: God wants us to spend time with Him so He can show us the best way to live our lives. What is one way you can spend time with God? (pray, read the Bible, come to church)
Question 3: When we have questions about what the Bible teaches us or when we want to know more about how to make right choices, we can ask people who know a lot about the Bible. Who is someone you know who knows a lot about the Bible?
This weekend we learned that church is a great place to gather with friends and family. We weren't created to do life alone. God wants us to come together with other believers to find community and encourage each other.
Question 1: Who is someone who encourages you? How does he/she encourage you?
Question 2: Where are some places you gather with others to help each other grow closer to God?
Question 3: Who is someone you want to encourage this week? How will you encourage him/her?