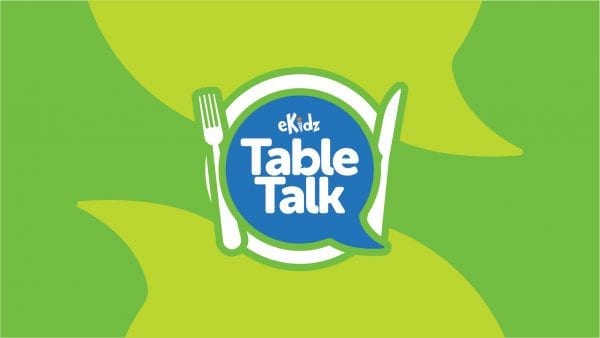 Family life is busy, so being intentional with the time you do have is more important than ever. Table Talk helps mealtime matter — whether it's at the soccer field, in the car, or around the table. Let this resource be a tool to connect your family and create faith-based conversations with your Quest and Motion children.
This weekend we learned the Bible teaches us to share our stuff. Whether we have a little or a lot, we can share with others.
Question 1: In Luke 12:16-21, Jesus told a story about a man who had a lot of things. When he didn't have enough room to store it all, he could have shared what he had with others. Instead, he built a bigger barn and kept it all to himself. Did he make the right choice? What do you think he should've done instead?
Question 2: Is it always easy to share with others? Why or why not?
Question 3: What is one thing you can share with someone this week? Who will you share it with?
This weekend we learned about the ongoing mission of the Church. Those of us who trust and follow Jesus aren't just PART of the Church; we ARE the Church. It's our mission to be the Church, share the Church, and help God's Church grow!
Question 1: How does God's Church grow?
Question 2: Who is someone you know who doesn't go to church? How can you invite them?
Question 3: Is it easy to invite people to church? Why or why not?