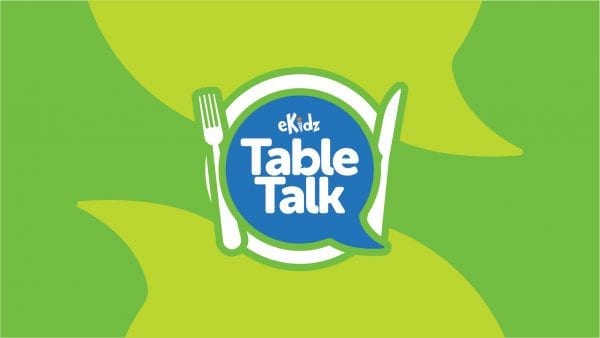 Family life is busy, so being intentional with the time you do have is more important than ever. Table Talk helps mealtime matter — whether it's at the soccer field, in the car, or around the table. Let this resource be a tool to connect your family and create faith-based conversations with your Quest and Motion children.
This weekend we learned the Bible teaches us God loves us all the time. It doesn't matter if I'm sad, mad, scared, tired, or happy — God loves me ALL the time!
Question 1: The Bible is a very special book because it's God's Word to us. What does it teach us?
Question 2: When something is valuable to you, how do you treat it? How should you treat God's Word?
Question 3: What is your favorite Bible story? Why is it your favorite?
This weekend we learned why church is so important for believers. The Church isn't just a building; it's not somewhere we HAVE TO go. It's something we GET TO be a part of to build spiritual community as we learn more about God together.
Question 1: How does being part of the Church help your faith grow?
Question 2: What is one practical way you can be a part of what the Church is doing?
Question 3: Who is someone you can invite to church? How are you going to invite them?