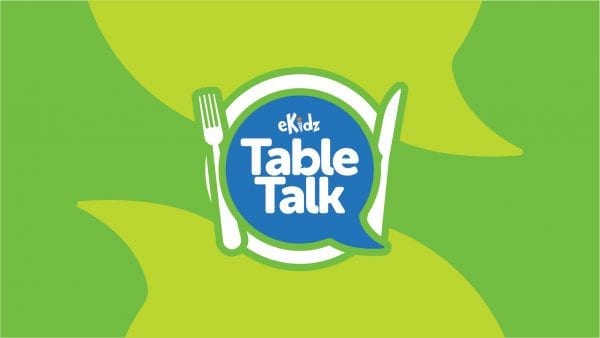 Family life is busy, so being intentional with the time you do have is more important than ever. Table Talk helps mealtime matter — whether it's at the soccer field, in the car, or around the table. Let this resource be a tool to connect your family and create faith-based conversations with your Quest and Motion children.
This weekend, we learned "Jesus is born." Jesus wasn't born in a fancy palace or even in a nice hospital. He wasn't surrounded by famous or important people. Jesus was born in a simple stable with only His mother, father, and some animals around, but that doesn't make His birth any less wonderful! The news that Jesus is born is worth celebrating! Check out this week's curriculum recap here.
Question 1: Mary gave birth to a very special baby. What was his name? (Jesus)
Question 2: Where was Jesus born? (in a stable)
Question 3: Jesus' birth might not have seemed very special, but He is special because He is God's Son! Why did God give us His Son, Jesus? (because He loves us; to be our friend forever)

This weekend, we learned about trusting God to be in control. When God sent Jesus to earth, He proved how much He loves us. When we grasp just how huge His love for us is, we can trust Him with every little detail of our lives. Check out this week's curriculum recap here.
Question 1: How does Jesus' birth demonstrate God's great love for us?
Question 2: God loves and cares for us more than anything else He created. How does that help you trust Him?
Question 3: What is one way you can work on trusting God more? (e.g., asking Him to help you overcome a fear, choosing not to be anxious about something that is bothering you, believing He can help you overcome a difficult circumstance, etc.)