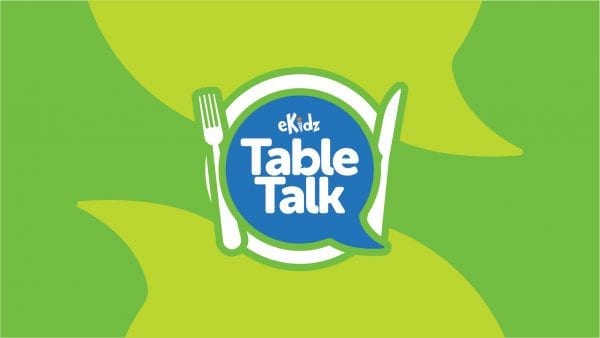 Family life is busy, so being intentional with the time you do have is more important than ever. Table Talk helps mealtime matter — whether it's at the soccer field, in the car, or around the table. Let this resource be a tool to connect your family and create faith-based conversations with your Quest and Motion children.
This weekend, we learned "Jesus loves everyone." Jesus didn't care that the woman at the well had made a lot of bad choices or that she was a Samaritan and would normally be rejected by Jews like Him. He loved her and wanted to be her friend anyway. He loves each of us and wants to be our friend, too! Check out this week's curriculum recap here.
Question 1: Why was the woman at the well surprised when Jesus talked to her? (People from Jesus' town weren't friends with people from her town.)
Question 2: Did that stop Jesus from being kind to her and wanting to be her friend? (no)
Question 3: Is there anyone Jesus doesn't love? (no)

This weekend, we watched commercials and pulled godly lessons out of them. We talked about things like avoiding distractions that keep us from following Christ, living a godly life now, and the importance of surrounding ourselves with other Christians. Sometimes, we find godly truths in unexpected places! Check out this week's curriculum recap here.
Question 1: Talk about a commercial you saw recently that could share a godly lesson. What is the godly lesson you can learn from it?
Question 2: The commercial with all the kids cheering on their friend taught us that life is better together. Who are some of the people who make your life better? How do they make it better?
Question 3: What is a godly lesson you've learned from another unexpected source?